The latest episode of Thinking Out Loud is LIVE.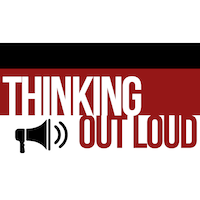 This morning I did about 90 minutes of work in 10 because I'm automating the stuff that matters. If you aren't doing the same, I gotta ask why – and I need to ask … WHAT DOES THIS MEAN TO YOUR FUTURE?
Traffic Geyser is in the middle of their big launch and a good chunk of the tools I'm using comes from them – consider a look.
But, regardless, AUTOMATE – ok?
Subscribe to Thinking Out Loud in iTunes
Subscribe to Thinking Out Loud in Pocketcasts (Android and/or iOS)
[powerpress]http://ic.instantcustomer.com/instantcasts/itunesplay/episode/4b10e6eb3e513dffd5ec3223cdae32da.mp3[/powerpress]